Batam – Singapore Travel Bubble: What You Need To Know for Singapore Residents Going to Batam
What do I need to Travel to Batam from Singapore?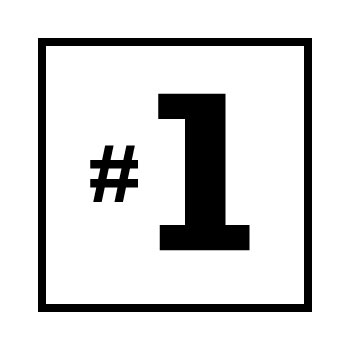 Passport Validity of 6 months
Please ensure that your passport is valid for a minimum of 6 months from date of return.
For Singapore Passport Holders with passports expiring or have expired, please renew your passports early. Passport renewal may take 6 weeks or more based on recent easing of travel measures and hence overwhelming demand for passports.
Pre-Departure Test (PDT) – Not required For fully Vaccinated travellers as of 18 May 2022
PCR Test / Supervised ART Test (Before & On Arrival)
Proof of vaccination
All travellers must produce a physical or digital proof of minimum two (2) doses of COVID-19 vaccination completed at least fourteen (14) days before departure
Travellers under eighteen (18) years of age traveling with fully vaccinated adults will be exempted from this requirement.
For travellers that were vaccinated in Singapore, you may retrieve your Covid-vaccination report via Health Hub or get a digital proof of the vaccination via Notarise. On Notorise, simply select Vaccination certificate and login with your Singpass.
Tourist visa (Not applicable for Singaporeans & Asean Nationality)
Singapore & Indonesian Citizens do not need a visa in entering to Batam
Other foreign nationals must obtain the relevant entry-visa to Indonesia in advance to be eligible for travel bubble. Please refer to section above on Which Nationalities are Allowed to Travel to Batam Now?
Travel insurance with COVID-19 coverage of at least SGD 20,000 (Recommended)
It is always good to be prepared and insured for your trip, even if it is just a 2 or 3 days trip. With prices starting from $10.50 per traveler, you can be insured for the following:
✔️ Overseas Medical Expenses due to COVID-19 $20,000
✔️ Emergency Medical Evacuation & Repatriation due to COVID-19 $20,000
✔️ Accidental Death & Disablement $50,000
✔️ Overseas Medical Expenses $20,000
✔️ Loss or Damage of Personal Property and Baggage $1,000
✔️ Chubb Assistance – Emergency Medical Evacuation $20,000
Do ensure that you have purchased your travel insurance in Singapore if travel insurance is not included in your Batam travel package.
For your convenience, you can purchase travel insurance to Batam with Chubb or request for it to be included in our travel package booked with BatamGetaway.
Health Declaration & Tracing Programme – Not required as of 3 April 2023
Download Indonesia's Covid-19 Health Tracing Programme (Peduli Lindungi ➜ SATUSEHAT Mobile)
Download SATUSEHAT Mobile Application (Previously known as Peduli Lindungi can be downloaded on Google Play Store (Android) or App Store (iOS))
Kindly ensure that SATUSEHAT Mobile app is active and used for all activities within Batam Resorts together.
Fill up e-HAC health declaration (No longer required)
eHAC is a mandatory COVID health declaration for Indonesia that all travellers must complete before entering the country.
You can fill up the online form available from the official Indonesian Health Alert Card website or download the eHAC Indonesia app on your phone via the Apple app store or Google Play store
Failure to present an eHAC at the immigration checks may result in the passenger being turned away and refused entry/boarding.
---
Other frequently asked questions
Which Nationalities Are Allowed To Travel To Batam Now?
1. Free Visa (Visa Exemption Arrangement) For 14 Days For ASEAN Nationalities
Asean Countries
Brunei Darussalam
Philippines
Cambodia
Laos
Malaysia
Myanmar
Singapore
Thailand
Vietnam
2 Visa On Arrival (1DR 500,000) For 30 Days For The Following Nationalities:
| | | | | |
| --- | --- | --- | --- | --- |
| Argentina | Finland | Mexico | Seychelles | Timor-Leste |
| Australia | France | Myanmar | Singapore | Thailand |
| Belgium | Germany | Netherland | South Africa | Tunisia |
| Brazil | Hungary | New Zealand | South Korea | Turkey |
| Brunei | India | Norway | Spain | UAE |
| Cambodia | Italy | Philippines | Sweden | United Kingdom |
| Canada | Japan | Poland | Switzerland | United States |
| China | Laos | Qatar | Taiwan | Vietnam |
| Denmark | Malaysia | Saudi Arabia | | |
*Visa on Arrival is extendable but Visa Exemption Arrangement (For ASEAN Countries) is not extendable. Consider getting the Visa on Arrival if your trip to Batam is more than 14 days.
*All other nationalities that are not listed in the table above will require to apply for Visa with the Indonesian Embassy.
---
Do I need to serve a Stay Home Notice upon return to Singapore from Batam?
No, you do not need to serve a stay home notice upon your return. This is provided that you are eligible for VTL (Sea) and fulfil the requirements in the safe travel checklist. If requirements are not followed, Singaporeans and Singapore PRs will be subjected to prevailing Stay-Home Notice and testing requirements, and all other foreign nationals may be denied entry into Singapore.
Arrive in Singapore on a designated VTL (Sea) ferry operated by BatamFast ferries.
Take Pre-departure COVID-19 Test (PDT) (✕ Aged two or below. ✕ Recently recovered from COVID-19 are eligible for pre-departure test waiver)
Submit Health Declaration (✕ SC/PRs who are vaccinated in Singapore ✕ Long-term pass holders and short-term visitors)
Undergo on-arrival COVID-19 ART test at Quick Test Centres or Combined Test Centres within 24 hours of arrival and remain self-isolated until their test result is confirmed to be negative. (✕ Does not apply to children aged two and below. ✕ Fully vaccinated travellers who recently recovered from COVID-19 may qualify for exemption from the on-arrival COVID-19 PCR test and other inland border measures. Use this self-checker tool to determine if you qualify.)
✕ indicates Not applicable to/for
---
Am I required to take any on Arrival RT-PCR Test in Batam ?
** On Arrival RT-PCR Test in Batam/Bintan only required for:
Travelers arriving with COVID-19 symptoms and/or body temperature above 37.5 degrees Celsius
Non-fully vaccinated traveler above 18yrs old