Business Hours:

10AM - 11PM

Address:

Nagoya Hill Superblock Blok R3 - i7
Recommended Treatment:

Tui Na

Recommended Nearby Hotels:
Make an Appointment or Enquire Now!
Room

Facilities

Location

Service

Value for money

Quality
Verdict
Unique Selling Point: The massage options have more 'medicinal value / health benefits'
Fantastic locations in Nagoya Hill & Baloi
Welcoming and friendly staff
Affordable price
Introduction
We wanted to try something different and something more forceful. After some research and recommendation by our regular customers, we decided to try Reborn Batam, hence this Reborn Batam review.
Reborn Massage is pretty well known throughout the region. Besides the Nagoya Hill outlet which we visited, there is also another outlet in Penuin/Baloi. Aside from the Batam, there are also outlets in Johor and Kuala Lumpur.
Thus, by having such a household name & brand of wellness in the region is definitely a plus point for the Spa & Massage scene in Batam.
Location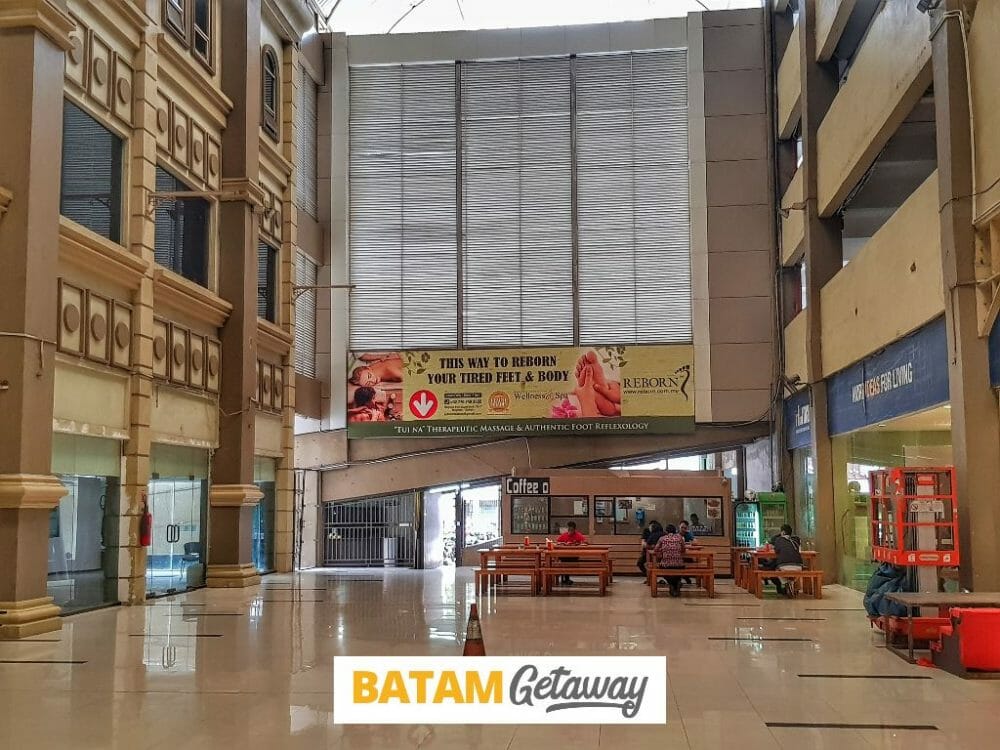 Reborn Massage Batam is located near Nagoya Hill Shopping Mall and beside Amaris Hotel (if you are facing Amaris Hotel from Nagoya Hill Shopping Mall, look to your left). Otherwise, from the entrance (western entrance of Nagoya Hill Shopping Mall (near Nagoya Hill Hotel & JCO DONUTS), walk straight down and you will be able to see a REBORN Massage signboard. Exit the shopping mall and you will be able to see the massage place. If you intend to stay in a hotel near Reborn, you may consider the following hotels:
Facilities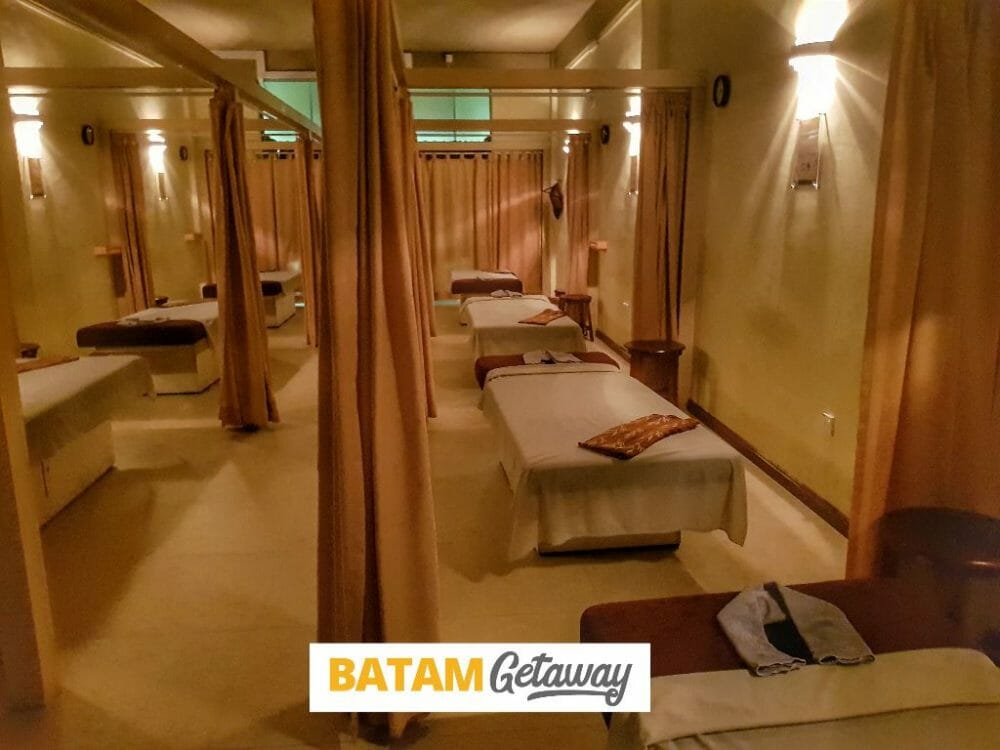 As their main focus is only to provide authentic massage experiences, they do not have any Spa facilities to promote to their customers. At Reborn Batam (Nagoya Hill), you are able to get all the necessary facilities of a 5 stars' massage centre.
These are their facilities:
Foot reflexology room
Body massage rooms (single, couple, group)
Private lockers
Toilets
Changing rooms
Foot-wash area
Lobby, waiting area and products gallery
Complimentary drinks (hot ginger tea) and a cookie after treatments
Variety
Although they do not offer spa or other beauty treatments, they do have quite a wide variety of massage services:
Authentic Foot Reflexology
4-in-1 Treatment (Foot reflexology, shoulder, hand, and head massage)
Therapeutic Body Massage
Tui-Na
Balinese
Accupressure
Children Reflexology
4 Hands Body Massage (which involves 2 masseur simultaneously massaging you)
4 Hands Food Reflexology
Neck, Back & Shoulder
Aroma Therapy Scrubbing
Aroma Ear Candling
Cupping " Ba Guan"
Scrapping "Gua Sha"
Quality & Value
We tried their signature – Tui Na Therapeutic Massage, which originates from China and is the oldest & most authentic therapeutic massage. Tui Na, which means 'push rub', applies the principles of acupressure to bring the body back into balance in order to heal it.
Do take note that if you choose this treatment, you might get a 'painful' experience – in a good way though. As they say 'No pain no gain!'. My body felt energised the day after – literally I felt like being reborn!
The 2-hour Tui-Na Massage treatment was priced at IDR188,000 (S$19) which was very reasonable. If you would like to compare to a similar massage treatment in Singapore, you would be paying close to S$60-80++ per person. For those who are short on time, you can consider trying their 1 hour foot reflexology as well – 1 hour for IDR 105,000 (S$11).
My massage therapist was Erma. She is a senior & experience masseur having work there for several years. She is able to speak decent English and was very reassuring during the massage – asking if it's too hard or too painful. We felt that she went the extra mile to take care of our comfort.
Tip: They do have limited male masseurs on hand, thus if you would like a firmer hand or have some preferences, do inform the front desk. Do also arrive early and pre-book your treatments in advance as they tend to sell out during the weekends or holiday period.
Ambience
The overall design of Reborn Massage Batam is contemporary and has a very 'cool & simple' atmosphere. Upon entering the massage centre, the smell of lemongrass and relaxing music bring your anticipation of relaxation to another level!
Reborn Massage at Nagoya Hill has 3 floors. On the 2nd floor of, each individual massage bed is separated by a curtain. If you prefer more privacy and would want less noise, do request for a bed that is located far from the stairs.
If the crowd is less, you can try to request for their private rooms on level 3 which is suitable for couples at no additional charge. In each private room, there is also an air-condition unit.
Service
The entire team in Reborn Massage was very friendly and welcoming. Before entering, the receptionist would open the door for you and also welcome you to take a seat at their lobby. She will then recommend their best sellers or ask you the purpose of your visit (maybe due to Chronic Pain/Leisure massage etc.) They will then try their best to pair a suitable treatment for you.
For recommended tipping, do consider giving a tip of IDR 50,000 (S$5); and of course if you like their massage, you may always tip more.